Student Successes
William Gesell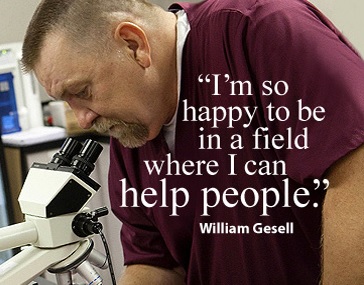 William Gesell was laid off from a machinist job after years working in manufacturing. The U.S. Army veteran is majoring in clinical assisting with limited medical radiography.
"Trying to find a job was a challenge it's a tough job market. I really didn't have a choice but to go back to school. Now, I can't think of anything better than to get in a field where I could help people. I want to work with the Veteran's Administration at one of their clinics."
Maria Church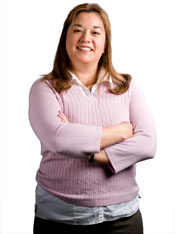 As a mother of two and a navy veteran, Maria graduated BCTC in May 2007 with her associate of arts and associate of science degrees, earning a cumulative 4.0 grade point average.
While at BCTC, she served as president of the Alpha Phi Kappa Chapter of Phi Theta Kappa, BCTCs international honor society, and volunteered for the Hispanic Outreach program, the Peace & Justice Coalition, Fayette County Relay for Life, Gods Pantry food drives, and was classroom volunteer at Anne Mason Elementary.
In 2007, Maria was named Kentuckys New Century Scholar and received a $2,000 scholarship and special recognition by representing the Commonwealth in the opening ceremonies at the American Association of Community Colleges Convention in Tampa, Fla.
After graduation, she successfully transferred to Eastern Kentucky University to pursue her bachelors degree in geography, where she is currently enrolled in the Honors Program and beginning this fall, will be receiving a full-tuition scholarship through the College of Arts and Science.
In addition to attending school full-time and caring for her family, Maria works part-time in the EKU geography department. While I do place a great deal of importance on my personal educational goals, my first priority is to prepare my children for their own futures, says Maria.